Gifts of Life Insurance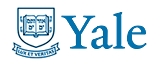 How It Works
You transfer ownership of a paid-up life insurance policy to Yale.

Yale cashes the policy now, or maintains it and receives the death benefit later.
Benefits
You receive gift credit and an immediate income tax deduction for the cash surrender value of the policy.
You gain the satisfaction of making a significant gift to Yale without adversely affecting your cash flow.